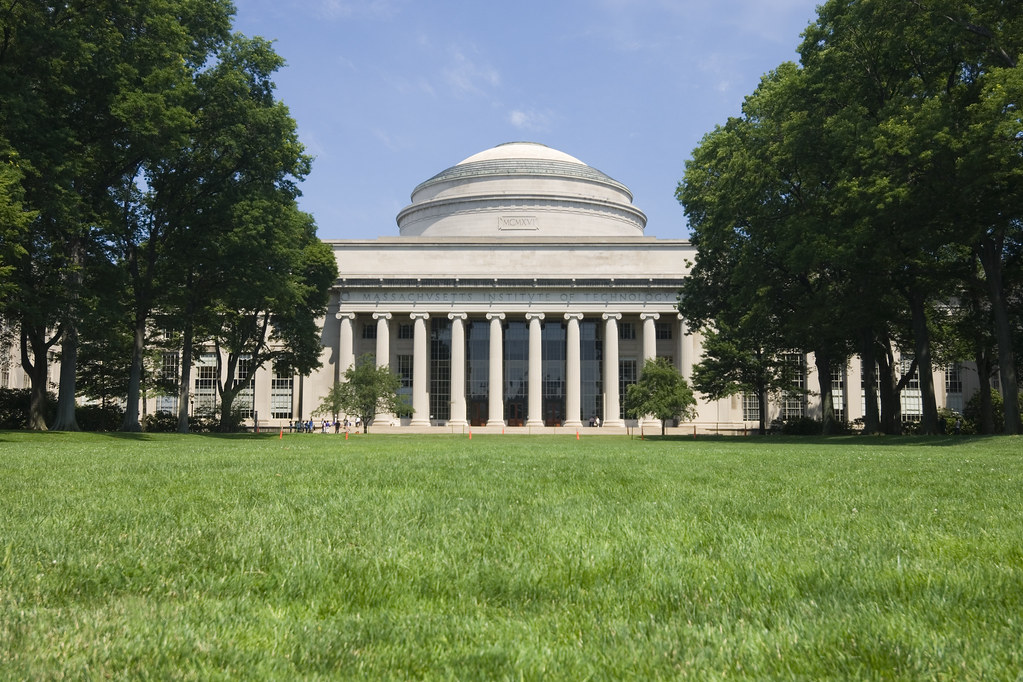 Anya Ventura | MIT Museum
To the outside world, much of what goes on at MIT can seem mysterious. But the MIT Museum, whose new location is in the heart of Kendall Square, wants to change that. With a specially designed space by architects Höweler + Yoon, new exhibitions, and new public programs, this fall marks a reset for the 50-year-old institution. 
The museum hopes to inspire future generations of scientists, engineers, and innovators. And with its new free Cambridge Residents Membership, the museum is sending a clear message to its neighbors that all are welcome.
John Durant, The Mark R. Epstein (Class of 1963) Director of the MIT Museum and an affiliate of MIT's Program in Science, Technology, and Society, speaks here about the museum's transformation and what's to come when it opens its doors to the public on Oct. 2.
Q: What role will the new museum play in making MIT more accessible and better understood?
A: The MIT Museum is consciously standing at the interface between a world-famous research institute and the wider world. Our task here is to "turn MIT inside out," by making what MIT does visible and accessible to the wider world. We are focused on the question: What does all this intensive MIT creativity, research, innovation, teaching and learning at MIT mean? What does it all mean for the wider community of which we're part? 
Our job as a museum is to make what MIT does, both the processes and the products, accessible. We do this for two reasons. First, MIT's mission statement is a public service mission statement — it intends to help make the world a better place. The second reason is that MIT is involved with potentially world-changing ideas and innovations. If we're about ideas, discoveries, inventions, and applications that can literally change the world, then we have a responsibility to the world. We have a responsibility to make these things available to the people who will end up being affected by them, so that we can have the kinds of informed conversations that are necessary in a democratic society. 
"Essential MIT," the first gallery in the museum, highlights the people behind the research and innovation at MIT. Although it's tempting to focus on the products of research, in the end everything we do is about the people who do it. We want to humanize research and innovation, and the best way to do that is to put the people — whether they are senior faculty, junior faculty, students, or even visitors — at the center of the story. In fact, there will be a big digital wall display of all the people that we comprise, a visualization of the MIT community, and the visitor will be able to join this community on a temporary basis if they want to, by putting themselves in the display. 
MIT can sometimes seem like a rather austere place. It may be seen as the kind of a place where only those super-smart people go to do super-smart things. We don't want to send that message. We're an open campus, and we want to send a message to people that whoever they are, from whatever background, whatever part of the community, whatever language they speak, wherever they live, they have a warm welcome with us. 
Q: How will the museum be showcasing innovation and research? 
A: The new museum is structured in a series of eight galleries, which spiral up the building, and that travel from the local to the global and back again. "Essential MIT" is quite explicitly an introduction to the Institute itself. In that gallery, we feature a few examples of current big projects that illustrate the kind of work that MIT does. In the last gallery, the museum becomes local again through the museum's collections. On the top floor, for the first time in the museum's history, we will be able to show visitors that we're a collecting museum, and that we hold all manner of objects and artifacts, which make up a permanent record — an archive, if you will — of the research and innovation that has gone on in this place. 
But, of course, MIT doesn't only concern itself with things that only have local significance. It's involved in some of the biggest research questions that are being tackled worldwide: climate change, fundamental physics, genetics, artificial intelligence, the nature of cancer, and many more. Between the two bookends of these rather locally focused galleries, therefore, we have put galleries dealing with global questions in research and innovation. We're trying to point out that current research and innovation raises big questions that go beyond the purely scientific or purely technical. We don't want to shy away from the ethical, social, or even political questions posed by this new research, and some of these larger questions will be treated "head-on" in these galleries. 
For example, we've never before tried to explain to people what AI is, and what it isn't — as well as some of its larger implications for society. In "AI: Mind the Gap," we're going to explain what AI is good at doing, and by the same token, what it is not good at doing. For example, we will have an interactive exhibit that allows visitors to see a neural network learning in real time — in this case, how to recognize faces and facial expressions. Such learning machines are fundamental to what AI can do, and there are many positive applications of that in the real world. We will also give people the chance to use AI to create poetry. But we'll also be looking at some of the larger concerns that some of these technologies raise — issues like algorithmic bias, or the area called deepfake technology, which is increasingly widely used. In order to explain this technology to people, we are going to display an artwork based on the Apollo moon landings that uses deepfakes.
Nothing in the new museum is something that the visitor will have seen before, but for one exception, and it's by careful design. We're bringing with us some of the kinetic or moving sculptures by the artist Arthur Ganson. We value the connections his work raises at the interface between science, technology and the arts. In trying to get people to think in different ways about what's happening in the worlds of research and innovation, artists often bring fresh perspectives.
Q: What kinds of educational opportunities will the museum now be able to present?
A: The new museum has about 30 percent more space for galleries and exhibitions than the old museum, but it has about 300 percent more space for face-to-face activities. We're going to have two fully equipped teaching labs in the new museum, where we can teach a very wide variety of subjects, including wet lab work. We shall also have the Maker Hub, a fully-equipped maker space for the public. MIT's motto is "mens et manus," mind and hand, and we want to be true to that. We want to give people a chance not only just to look at stuff, but also to make stuff, to do it themselves. 
At the heart of the new museum is a space called The Exchange, which is designed for face-to-face meetings, short talks, demonstrations, panel discussions, debates, films, anything you like. I think of The Exchange as the living room of the new museum, a place with double-height ceilings, bleacher seating, and a very big LED screen so that we can show almost anything we need to show. It's a place where visitors can gather, learn, discuss, and debate; where they can have the conversations about what to do about deepfakes, or how to apply gene editing most wisely, or whatever the issue of the day happens to be. We're unapologetically putting these conversations center stage. 
Finally, the first month of the opening events includes an MIT Community Day, a Cambridge Residents Day, and the museum's public opening on Oct. 2. The first week after the opening will feature the Cambridge Science Festival, the festival founded and presented by the MIT Museum which has been re-imagined this year. The festival will feature large-scale projects, many taking place in MIT's Open Space, an area we think of as the new museum's "front lawn."
The MIT Museum director describes how the museum is reinventing itself for the 21st century <br />
<br />