MIT Community Service Fund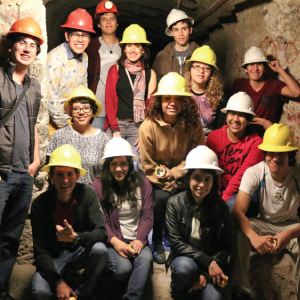 The MIT Community Service Fund (CSF) was established in 1968 to support the efforts of MIT volunteers and partners in the community by providing grants to local service projects. If MIT volunteers are already working at your organization, please reach out to the csf-staff

mit [dot] edu (CSF staff) about applying for a grant.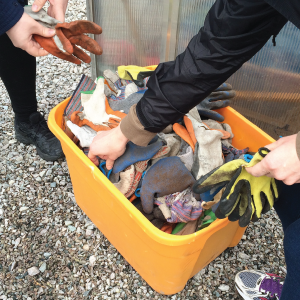 OGCR works with the MIT PKG Public Service Center to support public service learning activities. The PKG Center expands MIT students' unique skills and interests to prepare them to explore and address complex social and environmental challenges. Students collaborate ethically and effectively with community partners to engage in meaningful public service, today and in their lives beyond MIT.
Connecting with Nonprofits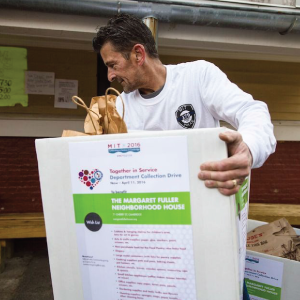 The Institute promotes volunteerism through opportunities that reflect the goodwill and the innovative culture of MIT. The Institute provides guidance, resources, and support to find and/or create fulfilling service experiences. OGCR is available to assist MIT individuals, student groups, and departments in identifying local organizations for fundraising and/or volunteer work. Please contact us to learn more.
Connecting with Government
OGCR is available as a resource to members of the MIT community who desire information or assistance in their own interactions the City of Cambridge or the Commonwealth of Massachusetts.
Please refer to the MIT Policies and Procedures website for more information about interacting with the government and the community-at-large.
Lobbying
The Institute encourages all students, faculty, staff, and employees to exercise their rights and duties as citizens to participate as individuals in the electoral process. Federal and state laws, however, clearly distinguish between the political activities of individuals and those of tax-exempt institutions such as MIT. As a result, please review the MIT's Policies and Procedures regarding political action on campus.
Federal Lobbying
MIT is required to report to Congress on its lobbying activities and on gifts it makes to federal candidates or officials. If you have participated or plan to participate in a lobbying activity in your official capacity at MIT, please be in touch with us to discuss your obligation to report on those activities. We will only report on lobbying activities on behalf of MIT, and not on activities you may have conducted in your personal capacity.
Federal lobbying does not include: testimony given before Congress or submitted for inclusion in the public record; information provided in writing in response to an oral or written request or in response to a request for public comments in the Federal Register; communication required by subpoena or civil investigative demand; communication required by a federal contract, grant, loan, permit, or license; written comment filed in the course of a public proceeding; a speech, article, publication or other material that is distributed and made available to the public through a medium of mass communication; or a request for a meeting, a request for the status of an action, or other similar administrative request, provided the request does not include an attempt to influence a federal official.
State Lobbying
Massachusetts law (3 M.G.L. 39-50) requires periodic reporting of lobbying activities and expenses. Under Massachusetts law, lobbying generally includes attempts to influence decisions of government officers or employees on legislation, government policy or government procurement. Specifically, state lobbying consists of: any work, strategizing, planning, or research performed to promote, oppose, influence, or attempt to influence the decision of any executive executive or legislative official of the Commonwealth of Massachusetts. Additionally, you may need to report your interactions with a local official of a city or town when the outcome of those interactions are intended to ultimately lobby a state official. Please be in touch with us to learn more.