| Payments to the City of Cambridge | FY 15 | FY 16 | FY 17 | FY 18 | FY 19 | FY 20 |
| --- | --- | --- | --- | --- | --- | --- |
| Real Estate Taxes Paid* | $44,900,590 | $50,185,924 | $54,891,906 | $56,971,040 | $60,291,173 | $65,318,882 |
| Payment in Lieu of Taxes (PILOT)** | $2,019,677 | $2,020,593 | $2,080,717 | $2,211,875 | $2,150,218 | $2,211,549 |
| Water & Sewer Fees Paid | $6,99,916 | $8,898,350 | $8,315,850 | $7,937,273 | $8,536,068 | $7,812,810 |
| Other Fees & Permits Paid | $3,765,563 | $6,754,417 | $5,644,924 | $11,483,296 | $5,006,735 | $8,242,958 |
| Total Payments | $57,685,746 | $67,859,284 | $70,933,397 | $78,603,484 | $75,984,194 | $83,586,199 |
Cambridge First Purchasing Program
MIT's Cambridge First Purchasing Program resulted in the additional investment of over $35.9M million in Cambridge businesses in FY20. This program, together with taxes paid, payments in lieu of taxes, and municipal fees, brought MIT's 2020 direct economic contribution to the City to almost $120 million. This figure does not include MIT's indirect investment in Cambridge such as student spending and the salaries of more than 2,500 residents employed by the Institute.
President Reif has committed the Institute to increasing purchasing and contracting with Black- and minority-owned businesses, including those in the City of Cambridge. To support these efforts, the Small and Diverse Business Program is working on a baseline supplier diversity analysis and tools to support campus purchasers with visibility into their suppliers, their credentials, place of business, and other helpful information. The program will work with partners both on and off campus to assist small and diverse businesses in addressing MIT's complex organizational needs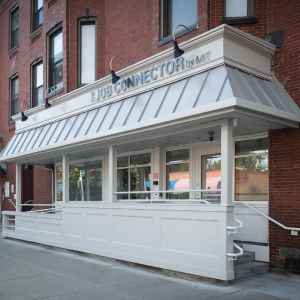 The Job Connector by MIT
The Job Connector by MIT had a successful first year despite the challenges brought on by Covid-19. Hosting four new programs, organizing two job fairs, and participating in over 350 interactions with 275 clients, Job Connector staff found numerous opportunities to become integrated into the Cambridge workforce development landscape and support residents. By working with local partners, the Job Connector hosted an apprenticeship training program with Building Pathways, an IT skills training course with Just-A-Start, and organized a three-part unemployment webinar with the City of Cambridge's Department of Human Service Programs. A new career pathways program has just been launched in partnership with My Brother's Keeper, and several other initiatives are in planning for 2021.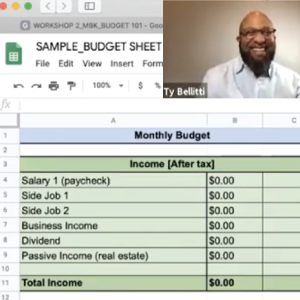 Career Pathways
The Job Connector continues to identify opportunities to create meaningful and effective programming even during Covid. Partnering with My Brother's Keeper Cambridge, a nonprofit organization dedicated to disrupting barriers faced by young people of color, the Job Connector is co-producing a five-week life skills and employment readiness training program for local 18 to 26 year olds. Based on initial success and interest, the program will be expanded to include a second cohort in January 2021.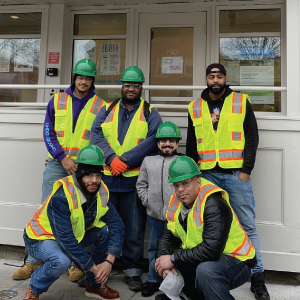 Building Pathways
Working with Building Pathways, a nonprofit focused on recruiting workers for trade apprenticeships, Job Connector staff hosted events and information sessions to reach out to local applicants. After successfully building a cohort of 18 participants, the Building Pathways Pre-Apprenticeship program utilized Job Connector space and resources to hold its 200-hour career exploration training.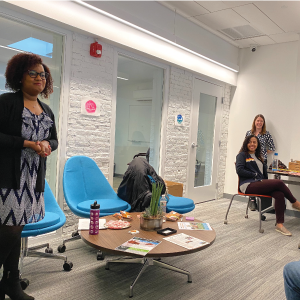 Just-A-Start
Building on MIT's long term partnership with Just-A-Start, a Cambridge nonprofit providing affordable housing, education, and workforce training, the Job Connector helped to recruit applicants and provide classroom space for the agency's IT skills training program.
Unemployment in the Time of Covid-19
In response to the unprecedented employment challenges related to Covid-19, the Job Connector worked with the City of Cambridge Department of Human Service Programs' Office of Workforce Development (OWD) and Community Learning Center (CLC) to create a three-part seminar series that answered timely questions about unemployment. Local employment attorney Beth Myers discussed the legal aspects of employment and unemployment during Covid-19, while the OWD and CLC staff explained the application process for unemployment insurance. The series wrapped up with a presentation by Job Connector staff with tips and strategies on staying "job ready" during Covid-19.